3rd September 2021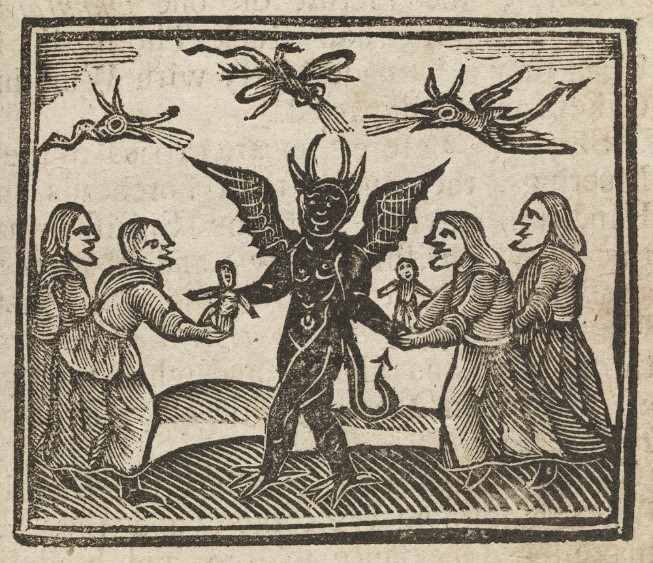 A small exhibition to accompany 50 Years of Keith Thomas's Religion and the Decline of Magic.
Reflecting the hybrid nature of this event, this small exhibition can be viewed in the Library by those attending the reception of this event, as well as online on this page.
The quotations are taken from the Penguin edition of Religion and the Decline of Magic, and relate to the openings displayed in the in-person exhibition.
The image of a depiction of the Devil giving magic puppets to witches is from the Agnes Sampson trial, 1591 (via Wikimedia Commons).
Printable PDF exhibition guide